RENAULT
I was part of numerous digital campaigns for Renault Australia while working at Big Red. A fast paced environment meant our projects changed on a near daily basis. These projects consisted of taking above the line creative and adapting it for maximum effect in a digital environment.
ROLES
Designer
UX & UI
Concepting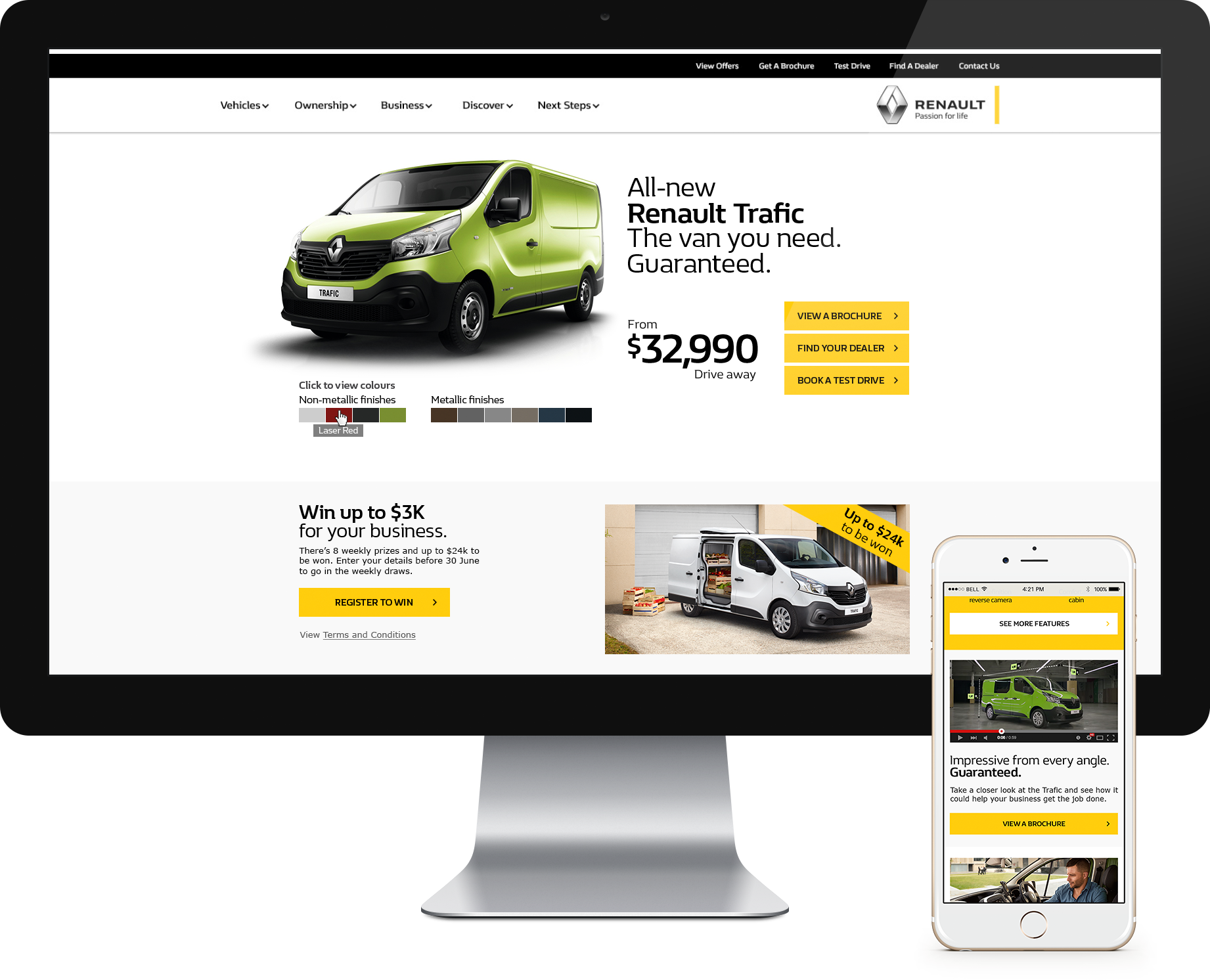 Renault Trafic Landing Page
Renault were launching their anticipated Renault Trafic in Australia. We needed a hardworking landing page that sold the features and got visitors to either book a test drive or download a brochure. My role was to design a page that achieved those outcomes.
Renault R.S.
We wanted to drive awareness of Renault's Megane R.S. 275 Trophy R being available in available in Australia. The car has set records at Germany's Nürburgring and Australia's Albert Park and we knew that petrol heads would be excited about getting behind the wheel. We created a series of rich media banners, EDMs and banner ads.