Cleanawater
Cleanawater needed a large website refresh that wouldn't damage the conversion rate from their previous site. I was in charge of wire-framing, design and the responsive nature of the website. This was a freelance project I completed while at Digital 360.
Roles
UX / UI
Designer
Project Lead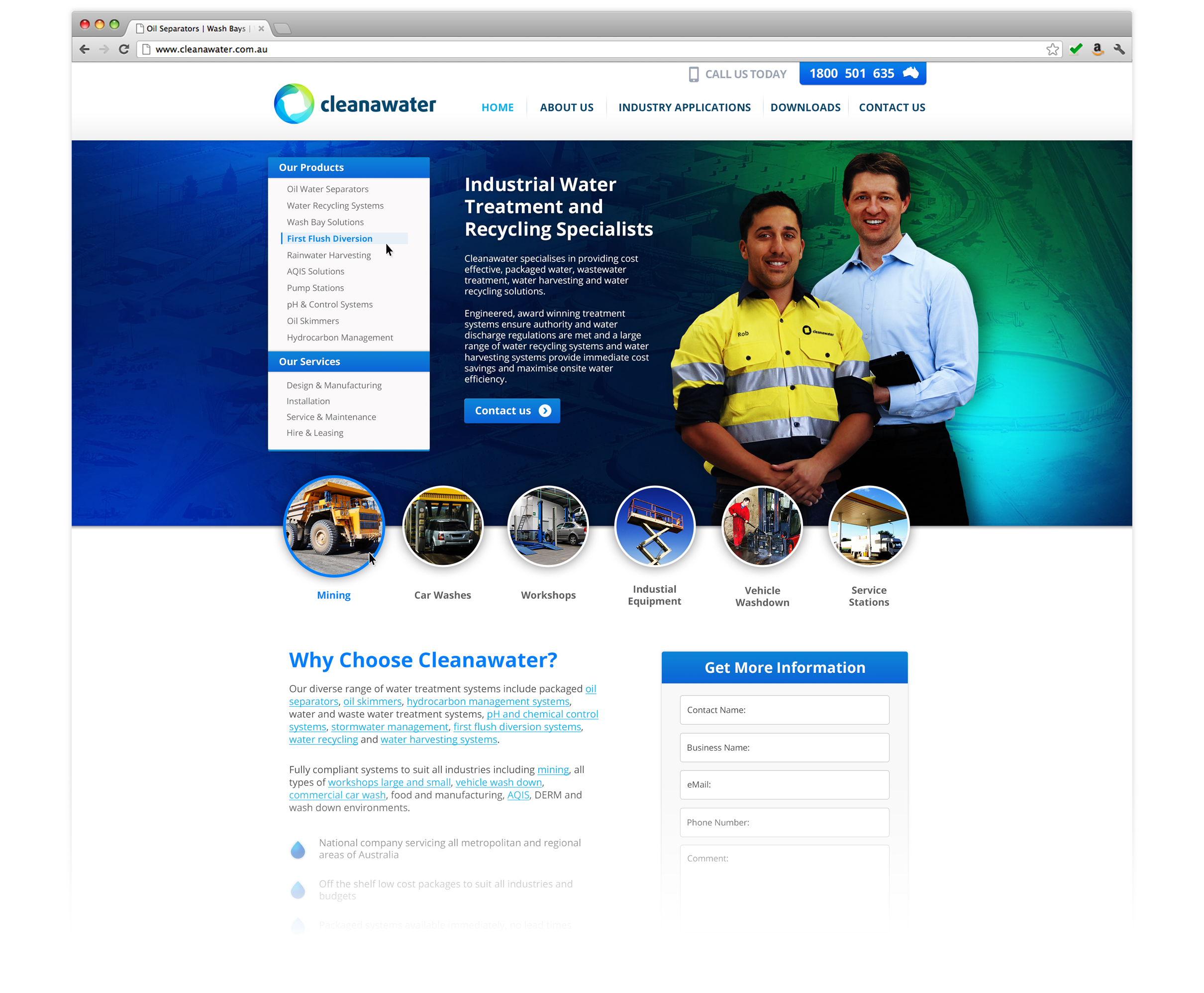 Through LuckyOrange and Google Analytics we collected data of how our users interacted with the current website. The client's main focus was to get potential customers to communicate with the company in order to create potential leads. We knew how successful the combination of top navigation along with full product and service navigation on the left was doing so we didn't' want to change this.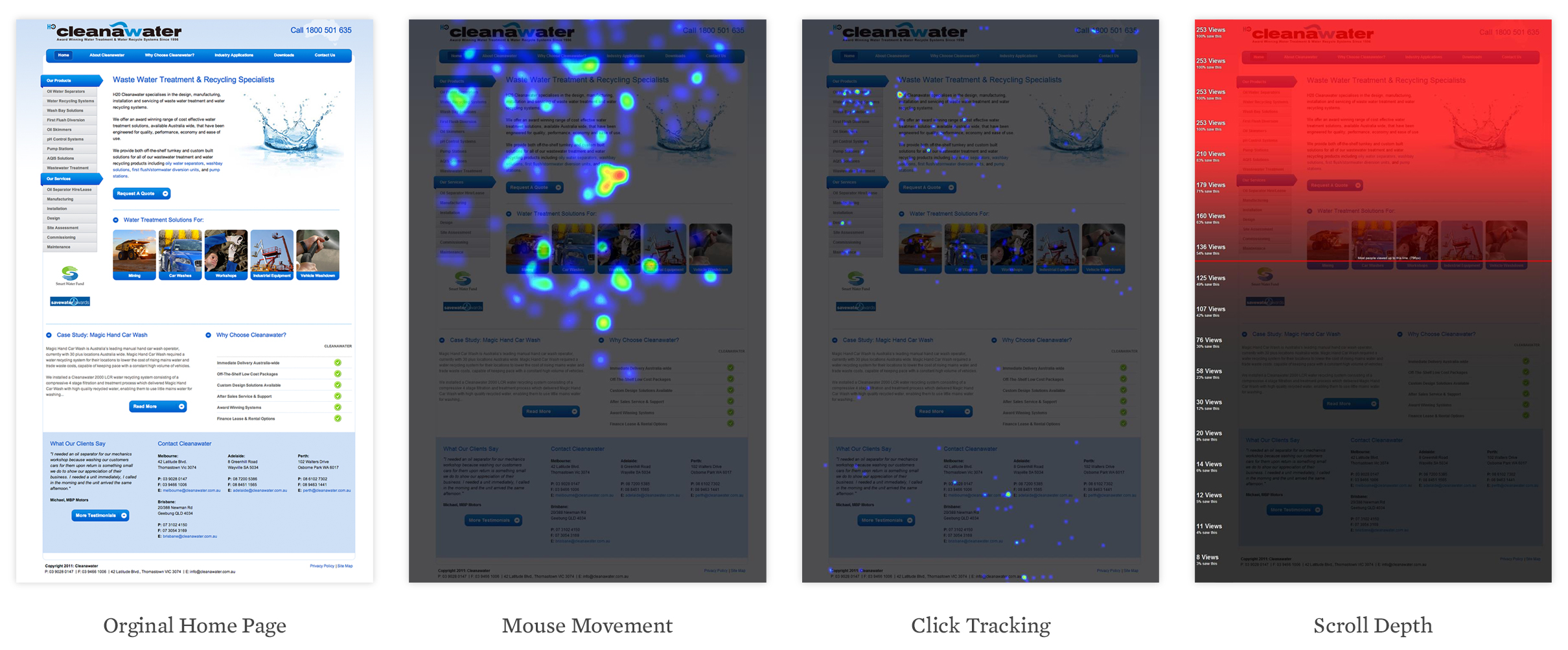 Website Refresh with Mobile First
Overall Cleanawater didn't want a completely new design but rather a refresh to give it a more professional and personal touch. We had established that our customers using mobile and tablet devices were on the increase and that had to be a focus.